Illustrations for an exhibition about Israeli love songs.
My illustrations were inspired by the song "זה היה סיפור של חורף"
which is about a winter's love story.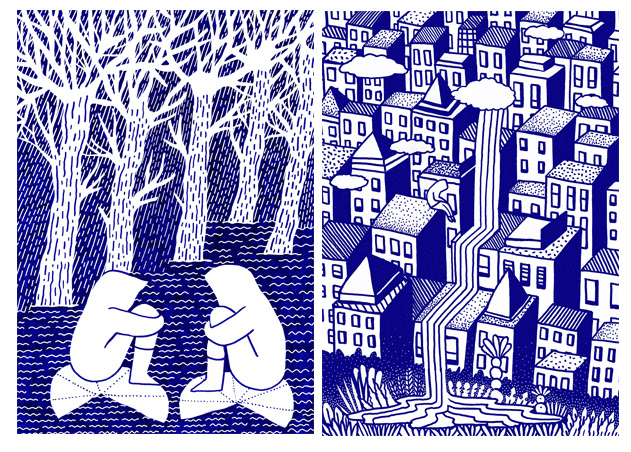 Illustrations for "the tushim gang". The tushim gang is an art collective whose members all share a love for drawing with felt tip pens. 
We produced many projects in the last decade, including calendars, zines, printed matter, and several exhibitions.